Mobile Self Erecting Tower Crane - Liebherr MK100/110 Construction Crane
Versatility | Economy | Fast | Efficient | Erected and Ready to Lift in 17 Minutes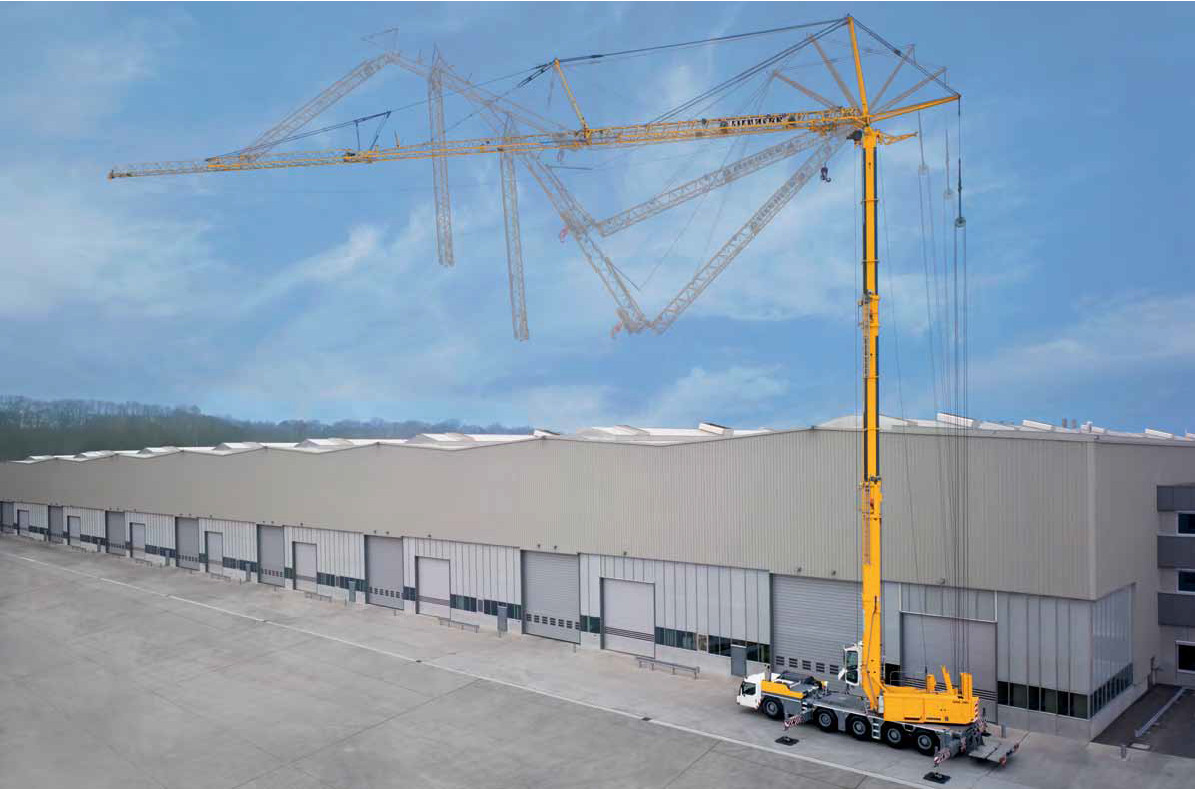 The MK100/110 provides construction sites with the extensive height and reaches of a conventional tower crane, without the site establishment cost.
Confined Spaces: The MK100/110 mobile self erecting tower crane has incredible maneuverability with rear axle active steering which allows it to access the smallest gaps and then erect itself vertically. For inner city construction or refurbishment projects, the self erecting tower crane provides the necessary versatility.
One Man Operation: From transport to erection and complete operation of the tower crane, only a single experienced and qualified operator is required. There is no additional equipment required for site establishment.
Mobility: The MK100 self erecting tower crane offers the mobility of a mobile crane with the reaches and height capabilities of a tower crane.
The ability to move a tower crane and be erected and ready to lift in just 17 minutes offers a site the ability to make any lifts in multiple locations on the site in a single day.
24 Hour Operation: The integrated lighting system in the jib, combined with quiet, low emission drive units allows for night time operation in city/close to residential areas.
Versatile load capacities: The self erecting tower crane also operates very effectively in areas with restricted height clearance where full reach and lifting capacity is not effected. (Eg. Under high voltage cables)
Built in Diesel Generator: Totally independent operation with low noise output puts the MK100 in the perfect position to operate in remote ares.